at IQ-DUELL®, the quiz app for the learning platform ILIAS!
Measure your knowledge with others! This is not only exciting, but also much more fun than learning alone…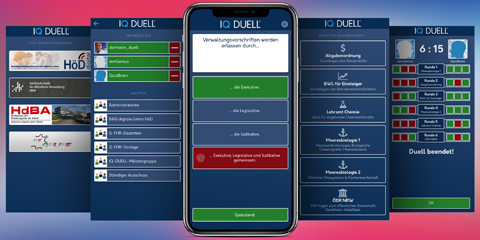 Discover all the possibilities of IQ-DUELL
®
:
IQ-DUELL® is currently under development, but the beta test will end soon. The final release version will be published on August 1st 2020!